⏰ Estimated read time, 8 minutes.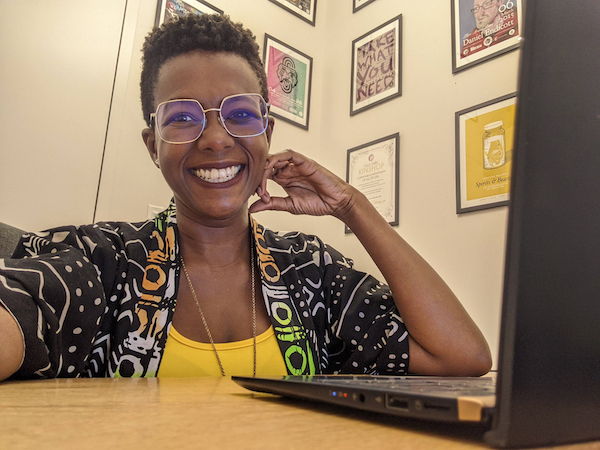 Hey there,
I'm Opéola, and I'm an Independent.
What exactly does that mean? Excellent question. And, frankly, I'm not 100% sure either.
The Independent identity is as unique as the millions of founders, freelancers, agencies, organizations, and small businesses that claim it. For me, it means over the past 8 years, I've been furiously toiling to figure out how to use my professional skills to make enough money, on my own terms, to sustain the life I want to live.
I run a strategy consulting firm called Lillo, where I focus in operations and organizational development for new ventures and, more recently, a lifestyle brand focused on the African diaspora called Tell Me Jollof Me.
But, lately, I'm honed in on a brand new role: I'm the Executive Director of the 10k Independents Project which, I assume, you're here to learn more about.
Let me make something clear: my aim for independence doesn't mean I haven't worked full-time jobs during the last 8 years — in fact, it was a full-time corporate job that helped me move to Philadelphia in 2018.
Admitting to having a "day job" can be a source of shame for Independents - it certainly once was for me - but I've come to realize that any kind of job – full time or Independent – can be a valuable bridge. My journey through corporate work was, for example, a bridge I fell off of, head-over-heels in Brotherly Love with Philadelphia.
Alas, my intention all along was to reach that north star of control over my time, who I work with, what I work on, and where my money comes from. Checkmate.
Philly has forged the best (and blackest) me yet.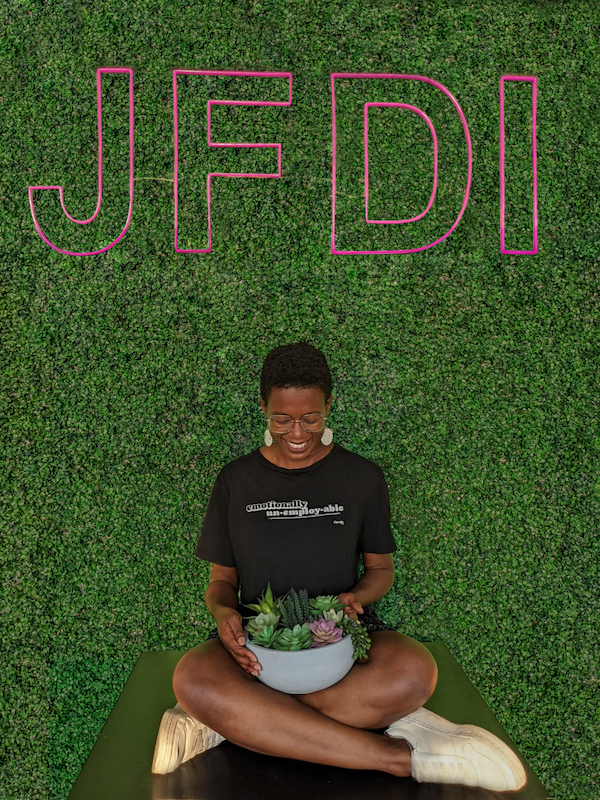 It's a diverse and conscientious city with a fantastic art scene, distinct neighborhoods, phenomenal food, accessible nature outings, and MY GOD, there's so. much. blackness. here. I've experienced a revolution in my blackness. It's incredible!
As a budding consultant, just arriving back in the US after a year of digital nomading - living and working from 6 cities in 4 countries in 2017 - I was thrilled to find that there were LOADS of fellow Independents and truly small business owners, like me, in Philly.
Four years, 3 full-time jobs, and 1(.5?) global pandemic(s) later, there are more workers like me than ever, and I've started to find and engage them everywhere I go.
But when I looked at the broader business community, I noticed something strange.
Huge swaths of people were being left out. My people.
I noticed people who deeply connected with the identity of "Entrepreneur," like me, had built coalitions and organizations and resources but, damn, were they territorial! People who seemed like they should be working together to support the city's entrepreneurs always seemed to be competing for resources and attention, stepping on each others' toes, and struggling to truly collaborate.
At the same time, I became embedded in a different entrepreneurial community.
This side of the business community was distinctly different from the startups and tech people. It was the artists and artisans, the musicians and performers, the muralists and photographers and designers and curators.
These folks were especially non-white, and they didn't seem to identify with being "entrepreneurs" much at all.
These "starving artists" had earned the valuable skills, expertise, and networks to start earning income from their own businesses, but many still paid their bills with checks from an employer, because they didn't really know how to think like a business owner.
And how would they? When the greater community exclusively considers big, fast-growing organizations and investor-rich tech companies "real businesses," it makes sense that working creatives don't connect with the Entrepreneurial identity.
And without that identity, how can you, as a creative, find people like you, and learn about the resources that can help you succeed? No wonder they struggled; they were up against a challenge I, as a black woman in the startup world, knew too well: they were being excluded.
The resources already exist.
I work with a lot of people from both corners of the business ecosystem, and one thing I know for sure is that Philly already has incredible resources for entrepreneurs and small business owners… once you know where and how to look for them.
…and that's barely scratching the surface of the people and orgs already doing amazing work in Philly.
I am an immigrant, a global citizen, and - until I found home in Philadelphia - I was a nomad. I know a world-class city when I see one.
The world-class people are here. The world-class resources are here. So it's incumbent upon us to work together and deliver the world-class support that Philly's Independent Businesses deserve.
We need a goal we can share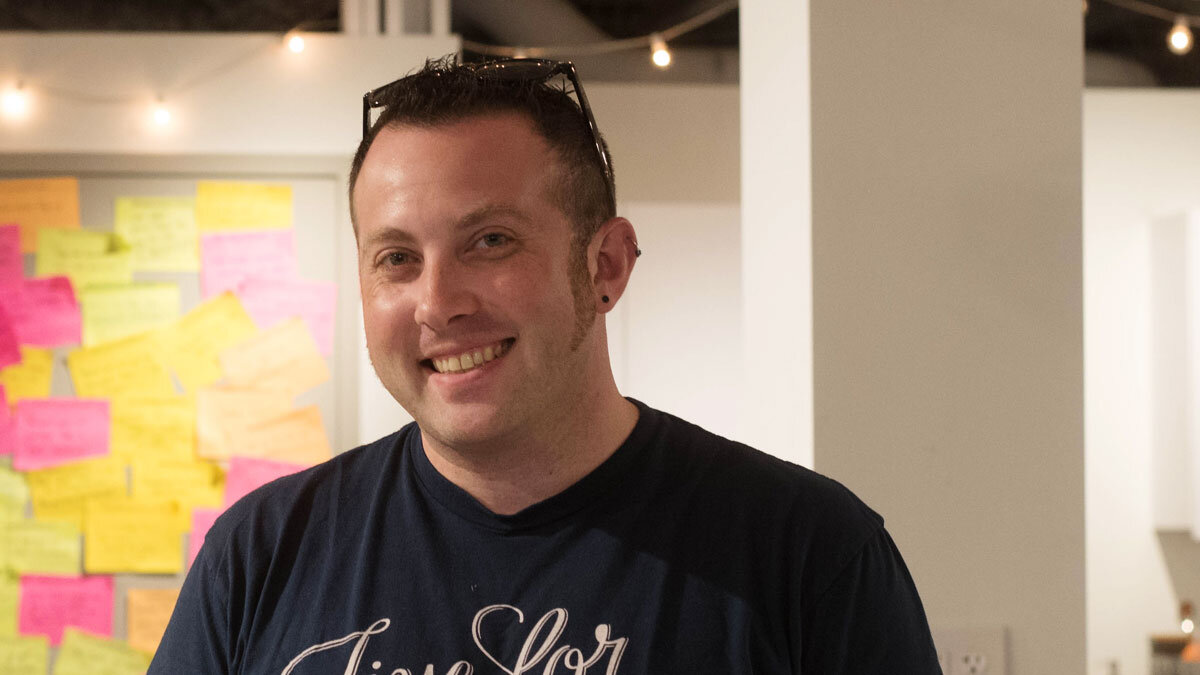 Now, that's my friend and co-founder Alex Hillman. He's been doing the Independent thing for a long time, and helping others go Independent for almost as long.
He started Indy Hall, Philly's first coworking space, back in 2006, and he's long noticed the things I have about Philly, too.
Between Indy Hall and his other ventures, Alex has seen thousands of new and experienced Independent workers and business owners struggle to survive. He knows that our city has resources to help them thrive, but people can't find them, or can't use them, when they're out of alignment with the communities that most need them.
Back in 2018, just around the time I moved to Philly, something surprising happened: Amazon launched their "HQ2 competition" and, for the first time, players from across Philadelphia who do NOT play nicely together came together to talk about why Philly was a great place.
We didn't need Amazon's headquarters, but it turned out that with a large enough common goal, people could collaborate. The City acknowledged that we had the resources and the people… they just didn't have a goal they could share.
That experience pissed Alex off in the most white dude way possible, so he channeled his thoughts on fixing things into an 8,000 word manifesto detailing his version of a plan to create jobs and opportunities in Philadelphia.
That plan was built around a big, shared goal of helping 10,000 people become sustainably self-employed, in order to co-create the next generation of opportunity creators. This would add more than 50,000, sustainable, home-grown jobs to our city's workforce, and therefore its economy, by 2032.
That's why we're talking to you.
Maybe you're someone curious about a version of entrepreneurship that actually works for you.
Maybe your business needs help, but you aren't sure who understands you or your business enough to actually help you achieve your goals.
Maybe you're doing swell, even ready to grow your team, but want to do it in a way that's more fair and equitable.
Or perhaps you're an individual or organization that already helps people at each of these levels.
My consulting brand, Lillo, is based on the theater device of soliloquy, so to whomever is listening, we're here to say this: that goal of creating 50,000 jobs via 10,000 sustainable Independents is NOT a goal for us and our organization to achieve alone.
This is a goal for our city to rally around, celebrate, and accomplish together. A goal for anyone who wants to collaborate and co-exist.
If any of this resonates with you, and you want to know more about how we're gonna pull it off, you can read more about our plan here.
The ideas of the 10k Manifesto are just the foundation for how we can do it - and, if you know us at all, you know we'll JFDI.
Stay dope, Philly. I'll see you in these Independent streets.
Delightfully,
Opeola
There's more where that came from.
Get on our free, low-traffic newsletter for updates approx 2x per month.
Absolutely no spam. We hate that shit, too.